Hey everyone,
So I've been wanting to write another blogpost and decided to do one today about my ultimate wishlist. The reason being that it is my birthday in exactly 5 days! YAY :D I had to think long and hard about the items that I've been
Dying
to get, in both fashion and cosmetics.
First thing I've been coveting is the
Naked Palette 2 from Urban Decay
.
Photo Courtesy of Sephora.com
I have the original naked palette and I just love it. The eyeshadows are very creamy and stick really well. I think that either palette should be in every girls makeup arsenal.
The next item that I was hoping to get is a perfume called
Dot by Marc Jacobs
.
http://blog.northjersey.com/shoptalk/files/2012/03/c33dbc2c0529def7_Marc-Jacobs-Dot.jpeg
Is he bottle
so adorable
?! I thought it smelled really unique. The main notes of the fragrance are: red berries, dragon fruit, honeysuckle, jasmine, orange blossom, coconut water, vanilla, musk and driftwood.
The next thing I've really been wanting but have been unable to find is a pair of
lace shorts
. I know I'm a bit late as summer is pretty much over but I think they'd be really cute.
Another fashion item that I love and unfortunately have found several pairs but never in a size that fits the way I want, some
mint green jeans
.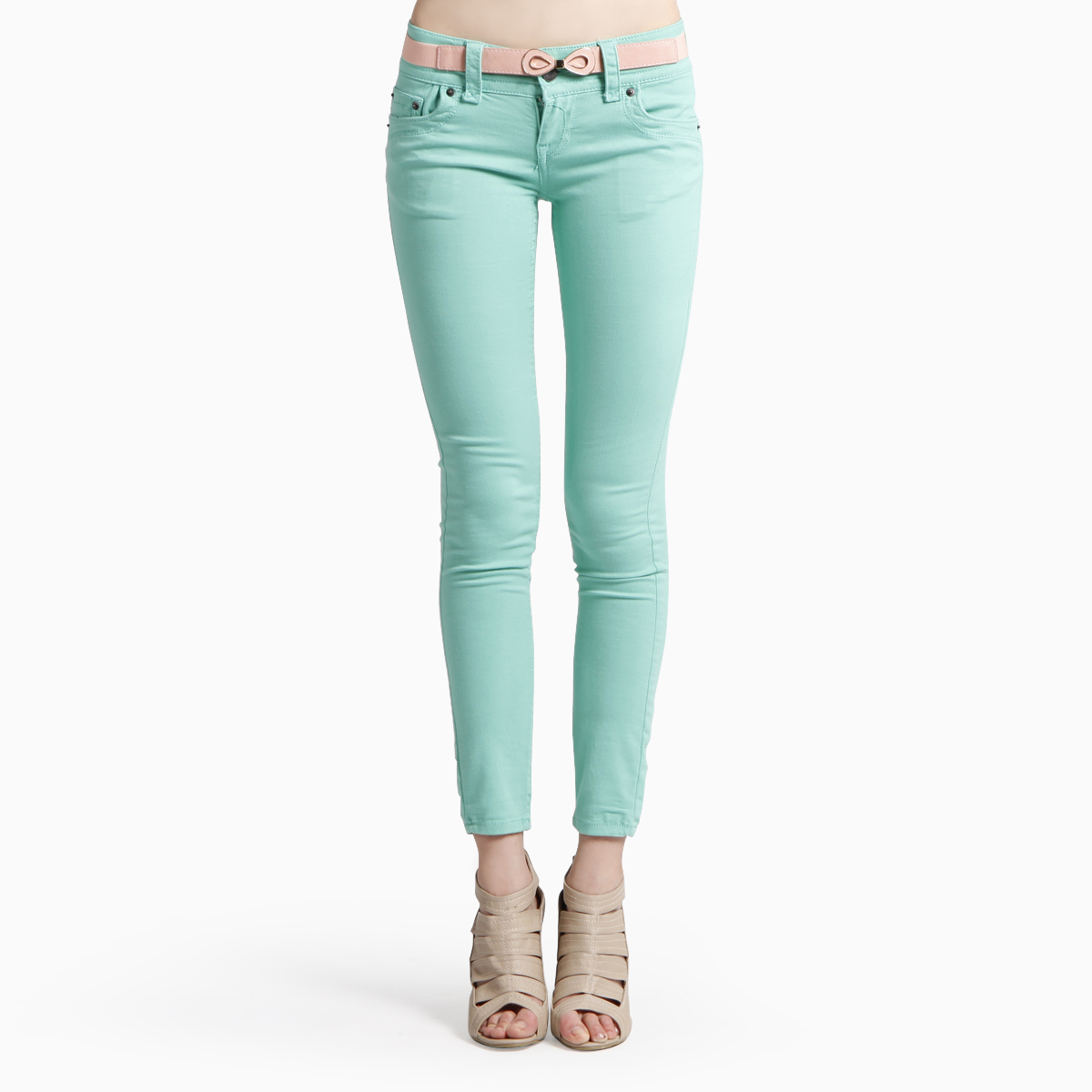 http://www.dailylook.com/images/product/bottom/ivory-tank-blouse-mint-pants-bottom-front.jpg
To me it doesn't matter what season we are in, I love to wear bright colors regardless. But considering that fall is fast approaching and everyone is bringing out their fall collections, I thought I'd look to see which nail polish colors have come out. Even though I like to wear brights, I prefer subdued shades on my nails for fall. One of my favorite brands for nail color is Chanel. These are their 3 fall colors and I'd love to add them to my collection.
http://imabeautygeek.com/wp-content/uploads/2012/06/Chanel-Nail-Colour-in-Frenzy_Suspicious_Vertigo_Fall-2012-makeup1-450x337.jpg
I love frenzy, it is a greige color with a hint of lavender. Suspicious is a bright fuscia red, and vertigo is an almost black with a redish shine. The only problem is that these polishes run between 25-30$ a bottle. As much as I love chanel, I don't have that kind of money to spend on nail polish right now. So I guess they'll stay on my wishlist for the time being.
That's it for my wishlist. It's so hard to actually sit down and think, what do I really want? I'm used to just going to the store and finding something I love. And when that happens,
I usually buy it
!!! Anyways, as always if you have any blog suggestions or things you'd like me to review or post about please let me know. I'm going to try to write a blogpost on how to wear a blazer very soon. It's just very difficult to find a photographer to help me out with photos! Stayed tuned and A la prochaine!
Fashionabli yours,
~Suzy
xoxo